---
Brand carousel
Sections -> Home Page -> Brand carousel
If you need to have a brand carousel on the home page, a block "Brand carousel" should be added. You can add a title for this block and it will be displayed on the home page, e.g.: "Brands".
---
General
Layout
Here you can choose how the brand's content should be positioned as a grid or as a slider.
Size of the columns
In "Size of the columns" you can decide how many brands should be shown in one row. Simply choose the needed option from the dropdown list. This option works only for the layout "Slider".
Image max width
Here you have a scale from 0 to 200 px, where you can set the size of the brand's images.
Bordered links
If you enable this option the bordered links will be displayed on the brands, when one hovers over them with the mouse.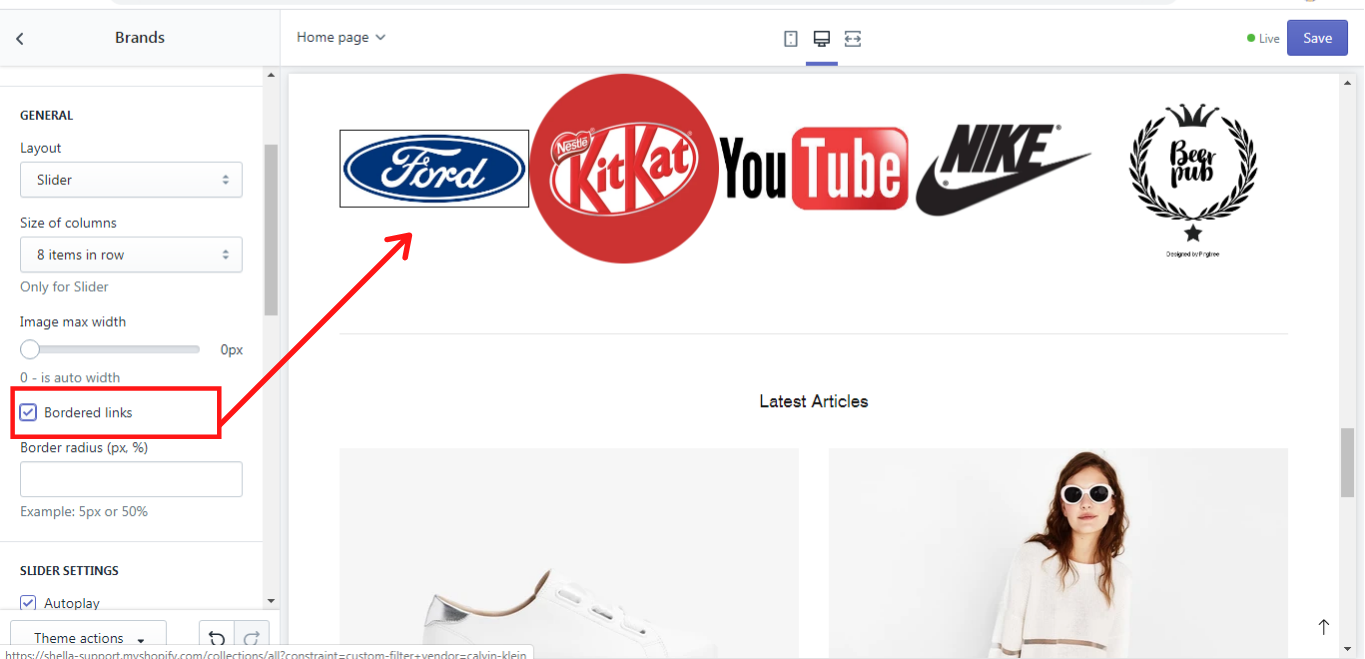 The radius of the bordered links can be changed in "Border radius (px, %)" from the sharp to round ones. Simply type the value in pixels or in percents.
---
Content
In this section you can add content for the "Brand carousel". Simply click on "Add Brand" and you will be able to add the brand image and to paste the link (optional) to which the customers should be redirected when clicking on this brand: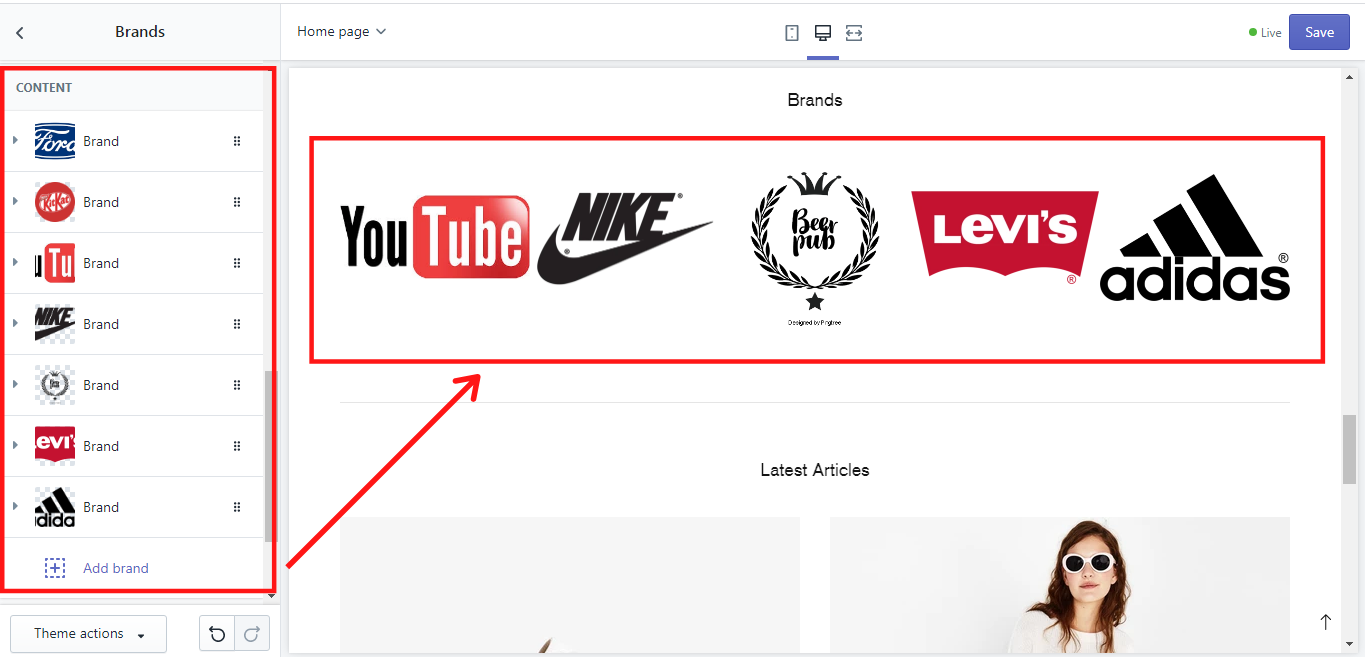 ---
Slider Settings
Here you can enable an "Autoplay" for the brand's sliders and set its speed on the "Autoplay speed (sec)" scale from 2 to 10 seconds. You can also choose whether arrows or bullets should be displayed when the brands change, simply by enabling one or all of these options. If you enable "Is infinite" , the brand's carousel will be infinite. If you disable this option, the carousel will stop, once it shows the last brand.
---