---
Wishlist & Compare
Theme settings -> Wishlist & Compare
---
You may need to install an app to use Wishlist & Compare functionality for your store.
If you use the CustomerMeta app or Growave app, select the needed option from the drop - down list.
Please, check more information here
If you want to hide showing Wishlist & Compare Header buttons or to use another app, select the option "Disable".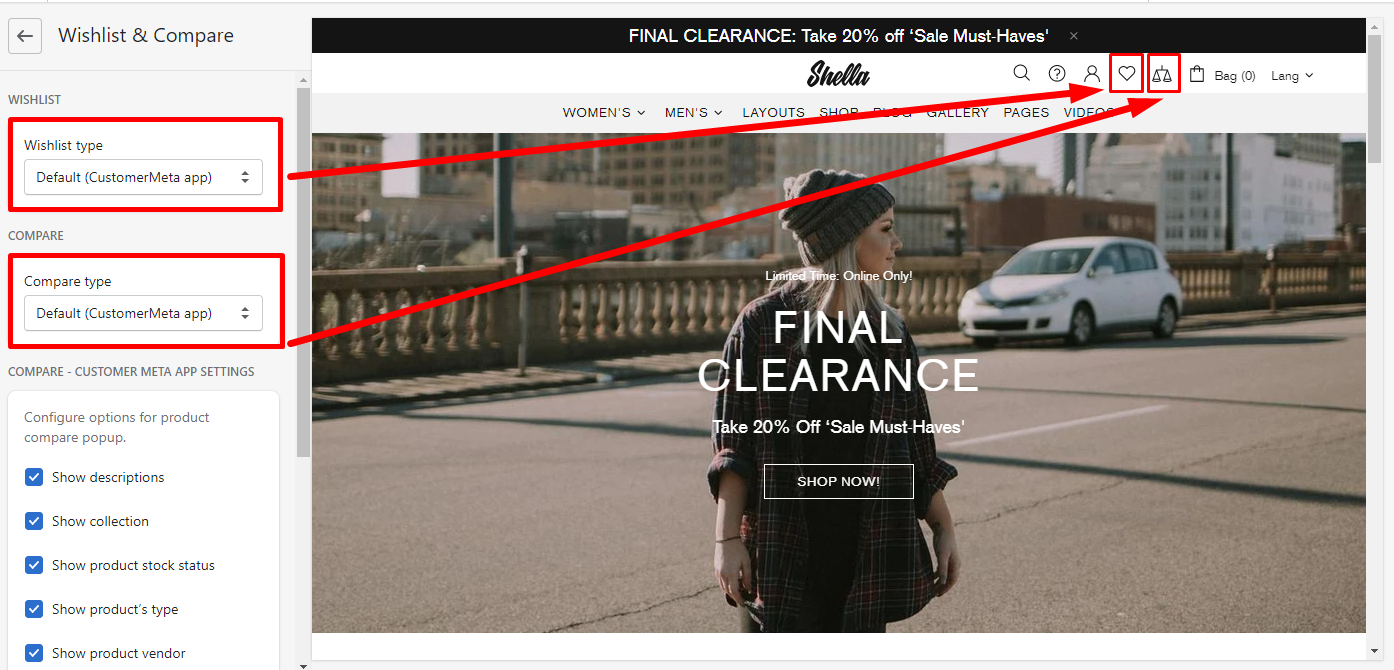 Wishlist
Enable wishlist
If you enable this option, a "Wishlist" button will be shown both in the header and by each product: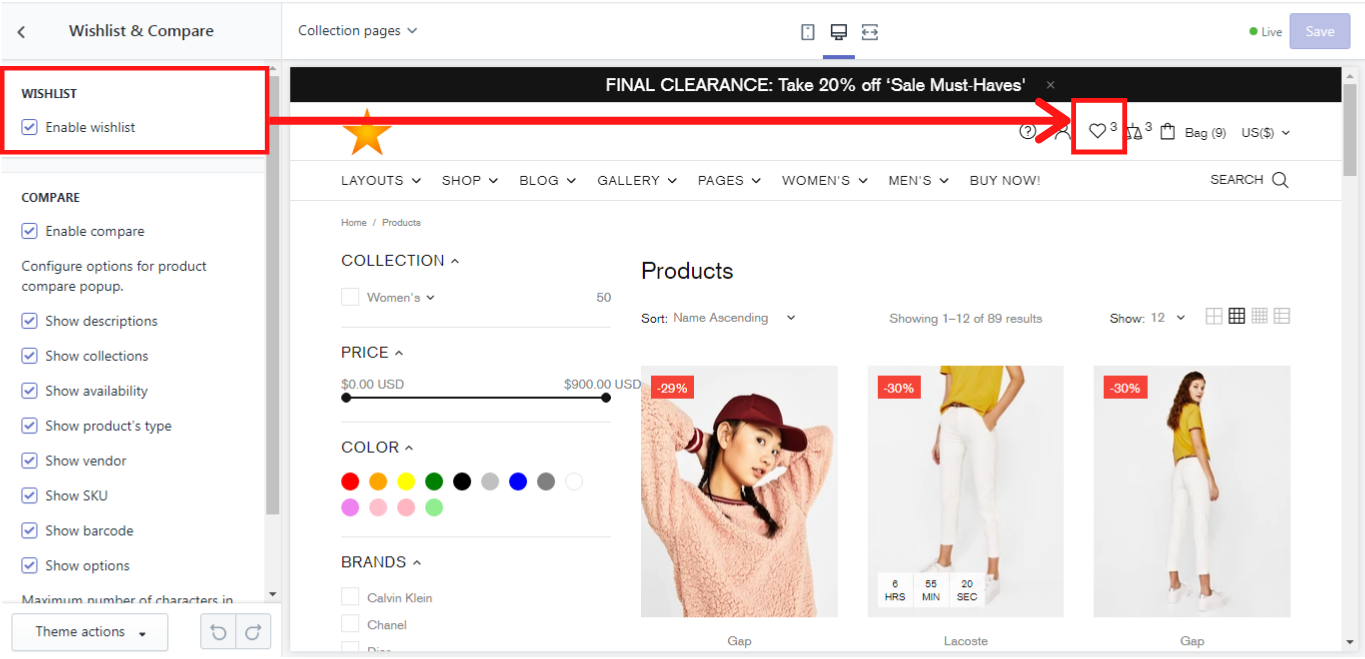 ---
Compare
Enable compare
If you enable this option, a "Compare" button will be shown both in the header and by each product: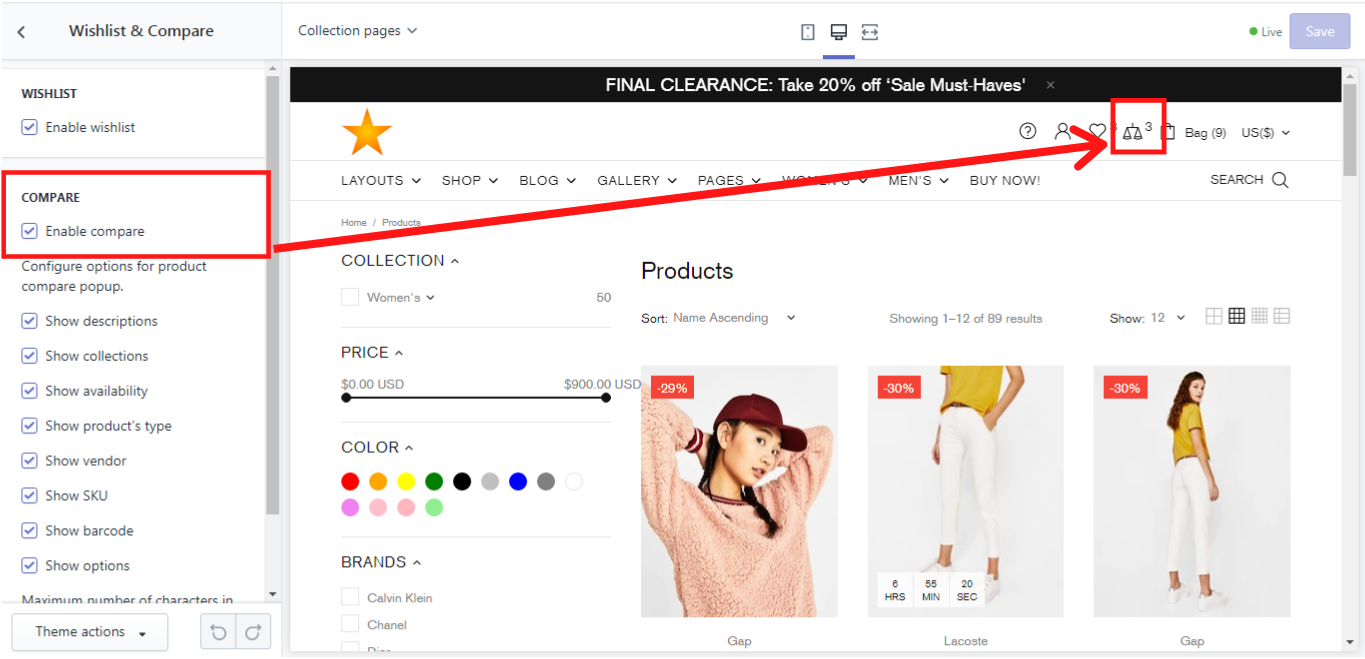 You can also decide, which information about the product should be shown in the compare popup, which appears when you click on the "Compare" button in the header, e.g.: description, collection, availability, type, vendor, SKU, barcode, options (such as size and color). You can even choose what number of characters should be shown in the product´s description. For this purpose, you have a scale where you can set the number of characters from 20 to 400 characters: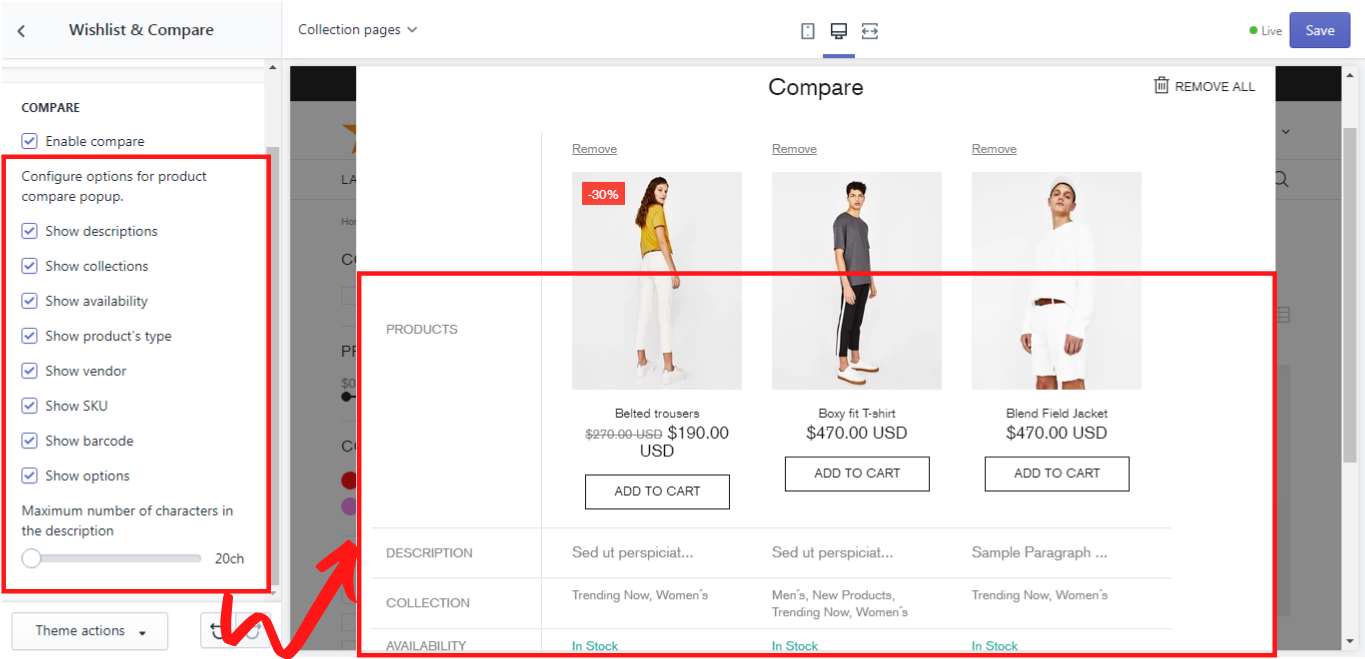 ---